AND Planet search results for "Modern Music"
Flight Of a Phoenix
Will our excuse ever be: 'Only human'?
SEPTEMBER 22, 2015 AND MAGAZINE IN COLUMNS
Is 'we' a fiction, and 'me' an eternal damning fact?
"The future pilots who are trained at the Lufthansa Flight Training Pilot School in Bremen complete a major part of their practical training in...
#Suicide #Germanwings #Gonzo #Alone #Nietzsche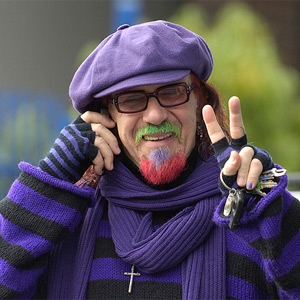 Hudson channels Lennon
Superstars' secret weapon Mark Hudson channels John Lennon
MAY 8, 2012 AND MAGAZINE IN MUSIC
The Grammy-winning composer, producer, and performer brings back Lennonesque music...
Believe it or not, there was once a time when being musically talented meant playing actual instruments, writing personal sentimental lyrics and...
#Mark Hudson #John Lennon #Music #Songwriter #Grammy
More on Modern Music
Refine by publication, image, and more: