AND Planet search results for "Chakras"
Shimmy Your Chakras
Yoga and Belly Dancing
In Yoga it begins as quiet ecstasy. In Belly Dance it begins as ecstatic dance.
I teach yoga and belly dancing. They seem to be the antithesis of each other. Eventually however, it became evident that they actually have a lot in...
#Bellydance #Ecstatic #Ansuya #Yoga #Om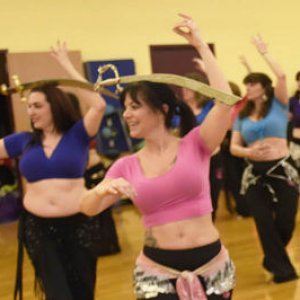 Bellydance and Fitness
Key points on body strength
The overall appearance of a trained Bellydancer, whether dancing to choreography or improvising...
I have been a student of Bellydance for several years. I have found that often, when others have asked me to teach them Bellydance, they have a...
#Body #Bellydance #Strength #Muscles #Dance
More on Chakras
Refine by publication, image, and more: