Beats Antique Killer Bee on AND Planet ImageWire
BEATS ANTIQUE KILLER BEE:
"Killer Bee" appears on Beat Antique's album, Shadowbox (October 2016). The album contains additional contributions from Alam Khan, Tatiana Kalmykova, and TOO MANY ZOOZ. Beats Antique is a U.S.- based experimental world fusion and electronic music group. Formed in 2007 in conjunction with producer Miles Copeland, the group has become noted for their mix of different genres as well as their live shows which mix samples and heavy percussives with Tribal Fusion dance and performance art.
THE GOODS:
Great books on Beats Antique
Killer Bee on DVD
Shop for Tribal Fusion-related stuff
Download reading on Zoe Jakes
Home video: Photograph
shopping
---
Killer Bee Review: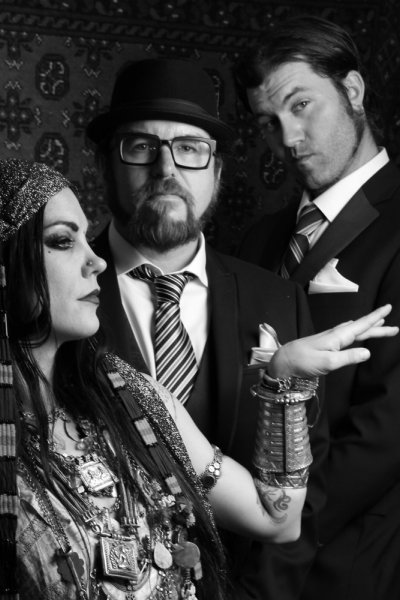 ---
Related trends: