Zehara Nachash
Contributor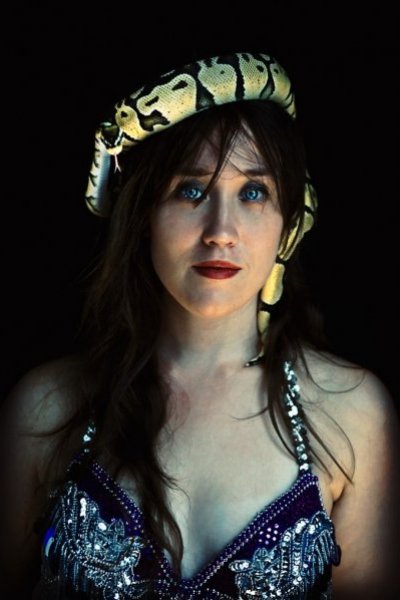 Originally from Boston, MA and now residing in Flagstaff, AZ, Zehara Nachash is a celebrated performer, teacher and choreographer. For over ten years, Zehara performed in New England as "Boston's Resident Snake Charmer (Boston Globe 2005) with her snakes Kaala, Pleiades, Salkaiyera, Bella, Wynter and Denali. Zehara has studied Turkish and Egyptian styles of Belly Dance as well as other dance styles ranging from Russian Romany dance to African. Zehara performed in countless shows in a wide array of platforms. Known for her unique brand of Fusion Belly Dance, which encompasses traditional belly dance with other dance styles, Zehara's performances are fun, unique and distinctive. With her magnetic and captivating personality and training in various arts and dance studies (including snake charming, fire eating and hula hooping), she is a highly sought after performer. Zehara has been troupe director of "The Daughters of Eden," (2005-2007), "Alankara," (2008-2011) and her Primal dance troupe "Huntress," (2012-2015) and "SerpentsFire" (2016-present). Furthermore, Zehara has hosted and produced several successful theatrical dance shows such as "Kalliope's Karavan," (2008-2011) and "ANIMUS: A Shamanic Journey Through Dance," (2012-2015), elevating the art of Belly Dance to a theatrical setting. Zehara has been featured in music videos' including Mexican singer Tamara Rodriguezs' "Italian-O" video (with her snakes Bella and Kaala) as well as in an online advertising campaign for Absolute Vodka's Apple Orient ™. In 2012, Zehara was an opening act for the Counting Crows for their performance at The House of Blues for Big Brothers & Big Sisters Fundraiser, and has also been featured in numerous print and magazine exposés. Drawing upon her study in a variety of movement forms, spiritual traditions, and her passion for dance as a channel for mystical potential, Zehara created PRIMAL FUSION WORLD DANCE ™ in 2013. Inspired by the earth-based spirituality found in indigenous tribal cultures from around the world, PRIMAL is a mixture of ecstatic and trance dance integrated with meditation, creating a cathartic dance experience. She is the founder and host of "Shimmy Cafe" held monthly.
As of January 14, 2018, Zehara's 2 articles like "Dancing In the Darkness" have totaled 63.3K views and shares.
Zehara's 2 most recent articles:

AUG 29 2016
Bellydance.One
News
Bellydance and Mental Illness
"You can still be a fun and great performer with a mental illness. It's nothing to be ashamed of."
AUG 22 2016
Bellydance.One
Features
Catharsis in Bellydance Fusion
"Using bellydance fusion to create a cathartic dance experience"