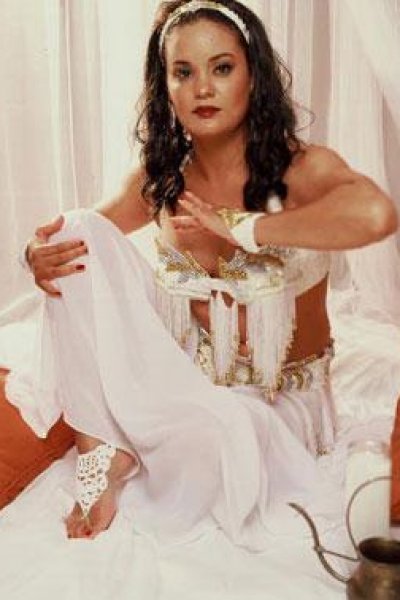 Viola Nelson nelsonv872@yahoo.com (973) 583-2749

I am a native of St. Louis, Missouri and graduated in 1993 from the University of Missouri in Columbia with a Bachelor of Arts degree in Art History, Anthropology, and Museum Studies. Shortly after graduating college, I relocated to Atlanta, Georgia where I also studied Neuromuscular Massage Therapy and Paralegal.

In 2000, a few years after living in Atlanta, I ended an abusive relationship that was both physically and psychologically dangerous. I believe that God saved my life from that experience. Shortly afterward, in the midst of my recovery, I became attracted to Bellydancing. Unsure of its exact origin, where I would take classes, or any details, I looked up a Bellydance school one day and started taking classes with Nazeem Allayl studio in Atlanta.

It was exciting to begin to learn the movements and music, stretching and isolating the core muscles in the abdomen, fusing pretty accents and attitude with the choreography, and tinkering with finger cymbals. Underneath it all, I was also hearing the call of a spiritual and ancestral dance form that had deep healing properties, and that I later learned was created by women and handed down through generations. Motivated and inspired by the deep roots of folkloric culture and history of the music and dance styles, and using some anthropological research skills, I devoted years to freelance study and practice to Middle Eastern dance technique.

Presently, I continue to pursue my studies because of the cultural value that I believe that the dance has. In 2011, I moved to Newark, New Jersey, about a half-hour from New York City to fulfill my goals of studying with the world-renown teachers and artists here. The east coast has a bustling, progressive, and diverse Middle Eastern dance community. I have studied Oriental technique with Egyptian dance trainer Nourhan Sharif, and taken classes with Andrea Beeman and Amira Mor. While I lived in Atlanta, I also took advantage of its rich offering of classes, seminars and shows.

Throughout life's challenges, I have not been steered from pursuing Bellydance. I have learned that it has added too much to my life to stop practicing and participating in it. Bellydance has enhanced my self-esteem, fitness level, and has been a great social outlet and inspiring artistic hobby. In addition to taking classes in New Jersey and New York, I plan to attend graduate school and continue studies of cultural dance forms.

As of September 15, 2017, Viola's 2 articles like "Samora Raks" have totaled 39K views and shares.
Viola's 2 most recent articles:

SEP 30 2016
Bellydance.One
Features
An Atlanta Bellydancer
"I tell my students to be their own person."

AUG 10 2016
Bellydance.One
Features
Key points on body strength
"The overall appearance of a trained Bellydancer, whether dancing to choreography or improvising..."