Romana Bereneth
Contributor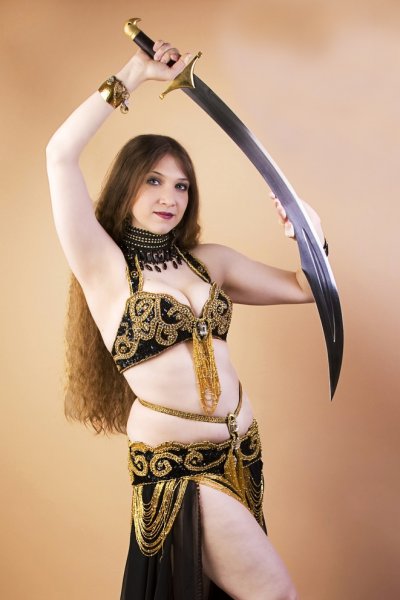 Romana Bereneth is the stage name for Louisville-based belly dancer and science fiction writer Megan McIntosh. She started belly dancing in 2010 at the suggestion of a fellow church member and committed to performing and teaching as a professional in 2015. With over a thousand training hours under her own hip belt in topics ranging from music to floor work, cabaret and tribal fusion, Romana is a knowledgeable resource for belly dancers in the Ohio River Valley and Mid-West.
As of January 14, 2018, Romana's 2 articles like "How Little is Too Little?" have totaled 133.3K views and shares.
Romana's 2 most recent articles:
NOV 07 2016
Bellydance.One
Style
It's not that kinda show
"Ask ten belly dancers, get ten answers, from Am Cab to Tribal Fusion."

OCT 06 2016
Bellydance.One
Performance
That's not a shimmy, I'm shaking.
"It's complicated, and it may just be a part of you are as an artist. But you're not alone!"