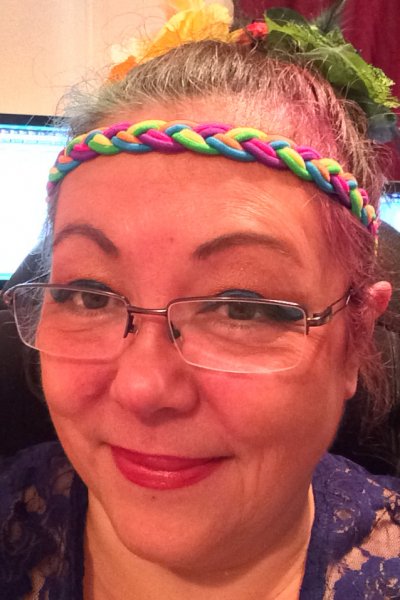 Fusion Artist Yonisha, also known as Miriam Cunha, was born in Guatemala, raised in Brazil, and is currently living in British Columbia, Canada.

Miriam inherited her artistic abilities from her mother Miriam Castillo, who is a teacher and a graphic artist, and her father Antonio Cunha (also known as Tony Mell), who is a professional Brazilian musician, arranger and composer and a member of the famous Trio Irakitan.

At early ages she was already composing melodies, writing poems, dancing, singing and showcasing the beauty of her creative soul, which led her to engage on a continuous spiritual search for transformative answers through art.

Along her journey, she has explored art in different forms like dance, music, graphic art, photography, and writing. As a dancer, she has taught and performed Belly Dancing and other ethnic dances like Samba and Salsa in different countries, having shared the stage with fantastic talented dancers, including the Belly Dance Superstars. She has also created and promoted Belly Dance events and shows in Canada, including hosting the Belly Dance Superstars in the city of Kelowna, Canada.

She also has two books published, and one of them is the first Belly Dance Anthology book published in the world named 'Stories from Inside the Mirror - a Belly Dance Anthology'.

She is currently the director of the musical band Rainbow Rhythms in Kelowna, and runs the Okanagan Belly Dance Facebook community group.

As of September 15, 2017, Miriam's 7 articles like "Surviving a Trump Win" have totaled 287.8K views and shares.
Miriam's 7 most recent articles:

NOV 07 2016
Bellydance.One
Reviews
the Beauty and the Beast!
"An internationally famous artist that carries a big responsibility and that inspires many!"
NOV 07 2016
AND Magazine
The Independent
Rethink your strategy in case he gets elected
"At this point it the coin can flip to any side, what if it flips to Trump?"
OCT 29 2016
Bellydance.One
Music
Can or should I dance to other styles of music?
"When it comes to choosing music for belly dancing, the choice of music is always a question!"
OCT 29 2016
AND Magazine
The Right
Ignore the horrific accusations and continue to vote for him
"Just keep your focus on the positive side, and funnel all the information..."

OCT 05 2016
Bellydance.One
Style
What should I wear for my performance?
"What can we do to show or to hide the different parts of our body that we like or dislike?"
AUG 14 2016
Bellydance.One
Style
To use a Prop or not to use a Prop, that's the question!
"Some dancers might find that a prop would help them to have more confidence to perform in public"

AUG 08 2016
Bellydance.One
Performance
Tips for performing in public – by Miriam Cunha
"There is more to a performance than our beautiful clothes or the exact steps to our piece..."