Eric Loren Montgomery
Contributing Writer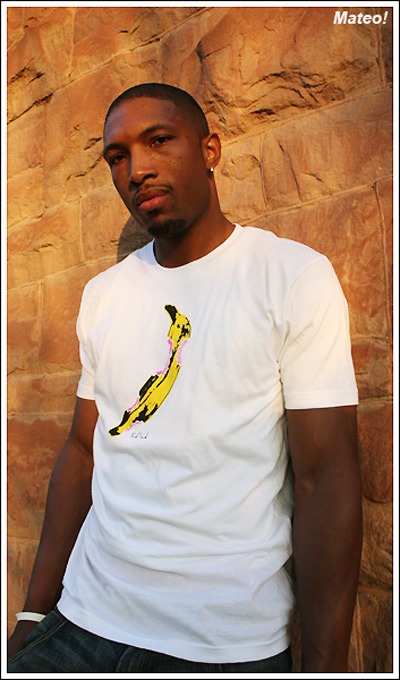 Eric Montgomery is a M.F.A. in Creative Writing at UCR. He has a B.A. in English Literature from Cal State Dominguez Hills. He helped develop the groundbreaking performance Uncovered: A Pageant of Hip Hop Masters. He has worked alongside several Hip Hop Theatre practioners including Rickerby Hinds, Joe Kolski Hernandez, Cory Coffer and Ana Garcia to name a few. He was a a part of a week long workshop in Ashland Oregon called Mixing Texts: Hip Hop and Shakespeare. Eric is currently a performance coordinator and Hip Hop consultant for The UCR Arts Block.
As of September 15, 2017, Eric Loren's 13 articles like "Rebels Of Reconstruction" have totaled 1.5M views and shares.
Eric Loren's 13 most recent articles:
JAN 18 2015
AND Magazine
Columns
I Have a Dream based on a Dream
"Is Martin Luther King Jr. still relevant?"
JUL 24 2013
AND Magazine
The Left
Our past of racial imbalance holds the key to the future
"A law may change the way we react and interact but it doesn't change the way we feel."
DEC 17 2012
AND Magazine
Culture
Our Generation can't get past the past
"The danger of actually studying and exploring is the fear of being left behind."
DEC 03 2012
Looks.Love
Style
Streetwear is over-saturated with imitators
"Streetwear is one of the only cultures where the exclusive connects with the accessible."
AUG 21 2012
AND Magazine
Culture
Legendary graffiti artist Futura transcends the culture
"Futura is in many ways the Picasso of the Hip Hop generation."
JUL 03 2012
AND Magazine
Culture
Rest in Power Christopher "Lewds" Natalio
"Lewds was a great man and that's not a trait that people can manufacture."
JUN 02 2012
AND Magazine
Music
The Airplane Boys fly above Hip Hop's limits.
""We look at ourselves as vessels and we want to deliver a message"-Bon Voyage"
MAR 27 2012
AND Magazine
Columns
The Paradox of the Trayvon Martin Case
"If people can protect themselves with no provocation what reason is there for law enforcement?"
MAR 19 2012
AND Magazine
Music
Understanding the appeal of ASAP Rocky
"There is a multi-regional sound that ASAP Rocky seems to have created or discovered."
MAR 12 2012
AND Magazine
Culture
Can we Practice being more conscious?
"Our generation is willing to forego years of sociopolitical progress for seconds of fame."

FEB 28 2012
AND Magazine
Culture
What do we do with the "N" word?
"There's a strange unwritten rule concerning the "N" word, and it's a problem."
FEB 20 2012
AND Magazine
Entertainment
Is Jeremy Lin's sudden rise merely hype?
"Why we love Lin."

JAN 28 2012
AND Magazine
Culture
Hip Hop's transformation into Hip Pop
"Hip Hop is dangerously close to becoming a novelty in Pop Culture"