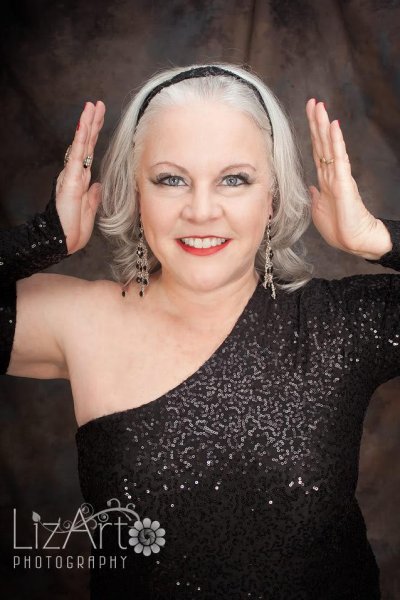 Amy Smith discovered Middle-Eastern dance, or belly dance, in 1994, when she saw a belly dance troupe perform at a women's event. Since then, she has studied, taught, and performed. She was a regular performer at the Middle East Restaurant (Cambridge, MA) and the Athenian Corner (Lowell, MA), and has performed at a variety of community events, including Portsmouth First Night, Hammond Castle Renaissance Faire, the Boston International Festival, and Newburyport Homecoming.

Amy was also featured in three major theatrical dance productions: "A Gypsy in Cairo" (2005), "Visions of the East: A Journey Through Dance" (2007), and "Raks Nativity" (2010). Amy has been a member of the Blue Moon Zar Gypsies troupe and The Goddess Dancing dance collective, where she apprenticed as a dance teacher. She also co-founded the "Caravan of Curves" belly dance group of Big Moves, an organization that promotes dance for people of all sizes. She is currently a member of Origins Folkloric Dance Company.

In 1997, Amy launched Middle Eastern Dance of New England, a successful bi-monthly magazine for the New England Middle-Eastern music and dance community. Now known as Belly Dance New England (www.bellydancenewengland.com) , it has become an online e-zine that averages thousands of visits weekly.

Amy had the opportunity to train with many dancers who performed or came of age during Boston's "golden era" of belly dance, and has been fascinated with the music and the history of that time. That fascination led her to collaborate with the country's leading belly dance photographer, Michael Baxter, on a project to photograph the "legends" (dancers and musicians) of Boston belly dance. She expects to produce a book and exhibit of this work within the next two years.

Amy has been a professional writer for over 25 years, and has been employed as a journalist and technical writer in the financial and software industries. She holds a Masters in Technical and Professional Writing from Northeastern University, and a B.S. in biology from the State University of New York at Binghamton.
As of September 15, 2017, Amy's 1 articles like "Red Lipstick!" have totaled 57.8K views and shares.
Amy's 1 most recent articles:

DEC 20 2016
Bellydance.One
Style
It's the only color you need for performance
"Your lips need as much attention as your eyes when you prepare your face for performance."